TAREE/WINGHAM SHOOTING COMPLEX
WINGHAM, NSW
AIHPA HAS ZERO CONTROL OVER THESE RANGES.
THESE RANGES ARE LISTED TO HELP PROMOTE ONLY.
Map: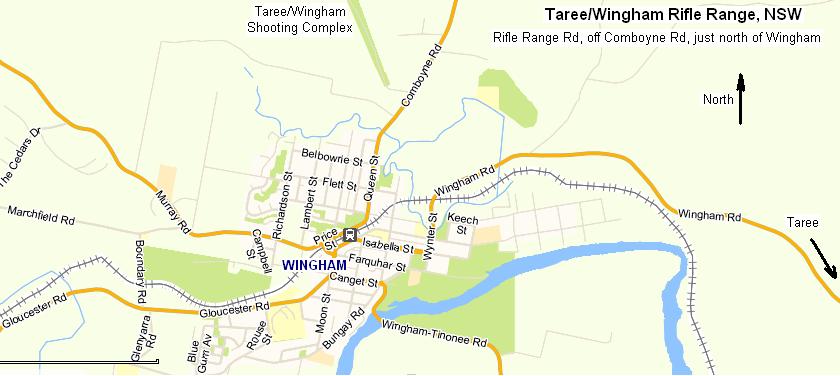 Shelter: Club house and large covered firing line.
Cooking: BBQ available
Electricity: Yes.
Water: Tank. Cold and Hot on tap. Bring Water in case of dry weather.
Toilets: Yes.
Showers: Yes.
Range: 2 ranges:
- 800yards Pits type with 15 targets (fixed targets, multi firing distances).
- 200m fixed firing line, with multiple target points.
Mobile Phone Coverage: Most services.
Accommodation: There is no formal accommodation on the range. Guests are welcome to stay in shed club house/firing line or camp rustic style on the range. Good views.